Support
If you need help with an order, send an e-mail to service at gameplaywright dot net.
Jeff Tidball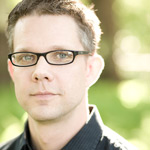 Jeff Tidball is an Origins Award–winning, ENnie Award–winning, and Diana Jones Award–nominated writer and game designer working professionally since 1996. He took a break from full-time game design from 2000–2002 to earn an MFA in Screenwriting from the USC School of Cinematic Arts.
Jeff's proudest creative accomplishments are Eternal Lies, a world-spanning campaign for Trail of Cthulhu; Horus Heresy, a mammoth board game of the Warhammer 40,000 universe's foundational battle; Pieces of Eight, a pirate-ship combat game played with minted coins and no table; and Gravity, an unproduced feature screenplay available by request.
Jeff has worked in-house for Atlas Games as its Director of Creative Development, for Decipher as its The Lord of the Ring Roleplaying Game Line Developer, for Tomo Software as its Lead Game Designer, for Fantasy Flight Games as its Vice President of Product Development, and for RiverKey Creative as its CEO.
Now, Jeff works for himself under the banner of Left Justified LLC, although the lion's share of that time is spent in an ongoing executive consulting role as Atlas Games's Chief Operating Officer. He's also leading start-up publisher Drive & Energy and its flagship title Gravstrike.
In the past, he's done freelance work for Chaosium, Eden Studios, Green Ronin, Steve Jackson Games, White Wolf Publishing, and many, many others. He has served as the line developer of the tabletop RPGs Ars Magica, Feng Shui, Dragon Age, and Decipher's The Lord of the Rings RPG.
Will Hindmarch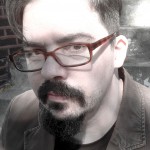 Will Hindmarch is a Chicago-born freelance writer and designer with dozens of credits as an author, developer, and graphic designer. In addition to his role as Assistant Director of the world-building camp, Shared Worlds, he is Lead Designer and Head Writer Emeritus of the online storytelling game Storium. His new stealth-adventure RPG, Project: Dark, is forthcoming.
From 2004-2007 he was the developer of the flagship World of Darkness Storytelling Game, Vampire: The Requiem. Prior to that he designed numerous d20 System titles for several publishers, like Fantasy Flight Games, and served as developer of the cult-favorite action-movie RPG, Feng Shui, from Atlas Games. He has worked on numerous products honored with ENnie and Origins Awards, and designed the Outie Award-winning and fan-favorite book, the Requiem Chronicler's Guide.
Will is a proud contributor (in excellent company) to the book, Second Person: Role-Playing and Story in Games and Playable Media, edited by Pat Harrigan and Noah Wardrip-Fruin, available from MIT Press. In addition to game writing, he is a contributor to The Escapist and Atlanta magazines, and McSweeney's Internet Tendency. He used to write small-house plays, small-press comics, and award-winning poetry. Lately he's experimenting with short fiction and spec teleplays.
Do not talk to him about zeppelins or we will be here all day.
Review Copies
We cheerfully accept review copies of things related gameplay, storytelling, and the work. Email either or both of us (will at gameplaywright dot net, jeff at jefftidball dot com) with download instructions or to get shipping information.
We don't promise to publish reviews of everything we receive. We generally review only things that strike us as exciting and fun, or that get us thinking. It is our policy to disclose when we have received complimentary copies of the games we discuss. 
Hobby Trade Distribution
Are you a retailer or distributor? Our books are available through hobby game distribution channels by arrangement with Atlas Games. To place orders or make inquiries, call Atlas at 651-638-0077, or email sales at atlas dash games dot com.
Copyright Information
Gameplaywright.net is copyright Gameplaywright LLP. "Gameplaywright," "Gameplaywright Press," and the blue circuit die are trademarks of Gameplaywright LLP. Except where otherwise indicated, posts on the site are copyright their respective authors. Photos of Jeff Tidball are copyright Josh Kohanek. Photos of Will Hindmarch are copyright Will Hindmarch.