Hamlet's Hit Points
Robin D. Laws' new companion volume, Beating the Story, puts this book's toolkit to work for fiction. Check it out!
"A critical hit! Whether you approach Hamlet's Hit Points as a writer, as a critic, as a film buff, or as a gamer, you'll find that Robin Laws is there ahead of you, pointing the way. An unparalleled game designer and best-of-breed game master, Robin reminds us that narrative is worth it: worth creating, worth studying, and worth nurturing in any format, with or without dice."

— Kenneth Hite, author of Tour de Lovecraft
Hamlet's Hit Points
by Robin D. Laws
ISBN: 978-0-9818840-2-8
6×9 inches • 196 pages • softcover
$20 (US)
About the Book
See Your Stories Like Never Before
Hamlet's Hit Points presents a toolkit that helps make storytelling in any RPG easier and more fun by classifying story beats and letting you track their ups and downs from hope to fear and back.
Armed with these tools, you'll be equipped to lay compelling track for an emotional roller-coaster that will keep everyone at your game table involved, excited, riveted.
In these pages, you'll find definitions of nine critical story beats. You'll read about the relationships between those beats. You'll also find complete analyses of three stories you know already—Hamlet, Casablanca, and Dr. No—to show you how the system works.
Written with roleplayers in mind, Hamlet's Hit Points is an indispensable tool for understanding stories, in games and everywhere else.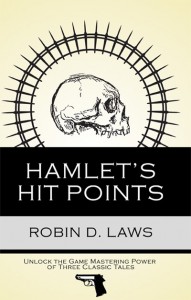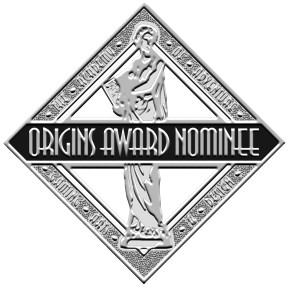 A 2011 Origins Award Nominee, Best Gaming Publication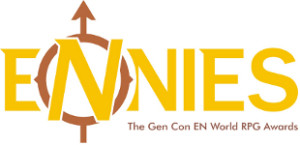 A 2011 ENnie Nominee, Best RPG Related Product
Ordering Information
Orders for Hamlet's Hit Points placed on the Gameplaywright web site ship directly from us, processed and mailed by our own hands. Check out our shipping and handling rates!
In addition to ordering the book from us, you can also…
Gameplaywright books including Hamlet's Hit Points are available to retailers through hobby game distribution channels via Atlas Games. For orders or inquiries, call Atlas at 651-638-0077, or email sales at atlas dash games dot com. An ePub edition of Hamlet's Hit Points is planned, but we're hesitant to suggest a release date because we're not sure how long it's going to take us to create that file, given the graphic complexity of the book's layout.
The Story Beats Web App
Check out the Story Beats app online to quickly and easily create your own beat maps like those you see in Hamlet's Hit Points. Share them or keep them private, as you prefer. Story Beats is a labor of love by a brilliant crew — free to use, with no ads, and they don't sell your data. It works great in any modern browser on a desktop, laptop, or tablet. (Unfortunately, phone screens are too small to make editing or viewing beat maps practical.)
The Beat Icons
The beat icons and arrows illustrated by Craig S. Grant and used in Hamlet's Hit Points are licensed for use under a Creative Commons license.