Gameplaywright Press is the proud publisher of these books about games and stories: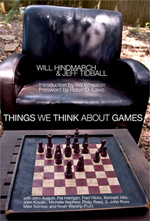 A collection of koans, lessons, and observations about games, game design, and play, this book contains 140 Things to talk about when we talk about games. Renowned and beloved writer and game designer Robin Laws called it:
"An unholy mixture of helpful guidebook and jabbing provocation, it will earn its right to rattle around your brain. It is essential reading for designer, critic, and straight-up rank 'n' file gamer alike."
Things We Think About Games is available now.
Click to see more and order this book.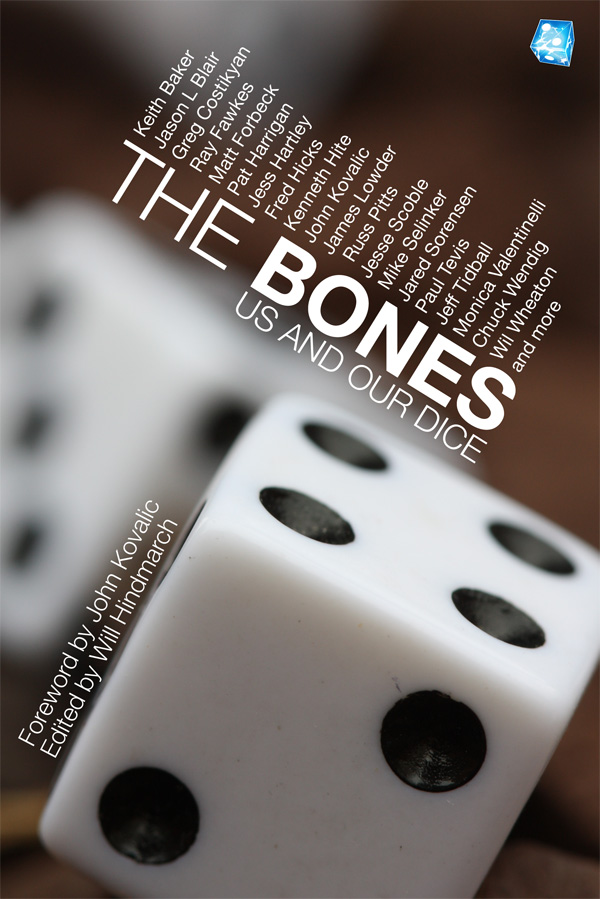 This isn't about math. It's about unlucky breaks and victory against all odds. Ryan Macklin called it:
"A book of gamer joy."
This isn't about percentiles and probabilities. It's about late-night game-ending rolls where everything hinges on that climactic moment when one single die skitters across the table and determines the fate of a hero, a city, an empire…
The Bones gathers writing about fandom and family—about gamers, camaraderie, and memories—and ties them together where they meet: our dice. These are essays and anecdotes about the ways dice make us crazy, about the stakes we play for and the thrill we get from not knowing what the next roll will bring.
The Bones is available now.
Step back and look at how we play with dice.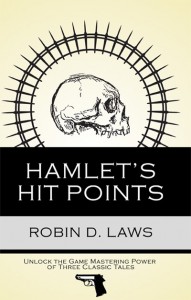 Hamlet's Hit Points presents a toolkit that helps make storytelling in any RPG easier and more fun by classifying story beats and letting you track their ups and downs from hope to fear and back.
"Robin Laws cannot see a game-box without thinking outside it."
—James Wallis, creator of The Extraordinary Adventures of Baron Munchausen and Once Upon A Time
Armed with these tools, you'll be equipped to lay compelling track for an emotional roller-coaster that will keep everyone at your game table involved, excited, riveted.
Hamlet's Hit Points is available now.
Change the way you look at your RPG campaign.
The White Box Essays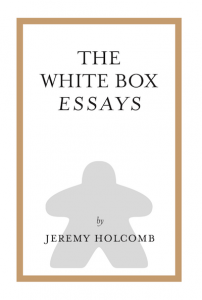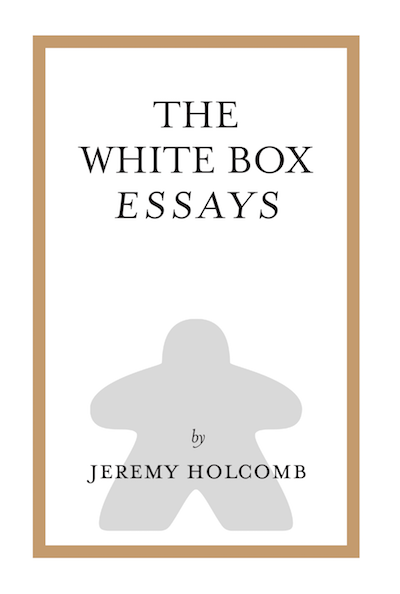 The White Box Essays is a book of 25 essays on game design and production. It covers subjects like where to find a great concept, how to use randomness, what to ask playtesters, whether you should self-publish, how to crowdfund wisely, and what to do at game conventions.
Written by Jeremy Holcomb with Erin Hawley, Jay Little, and Jeff Tidball. Foreword by Mike Elliott.
"[A]n invaluable tool for anyone who's serious about creating a game."
—Adam Harry @ Bell of Lost Souls
Make the game you've always wanted.
Beating the Story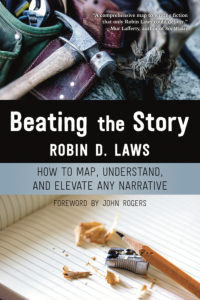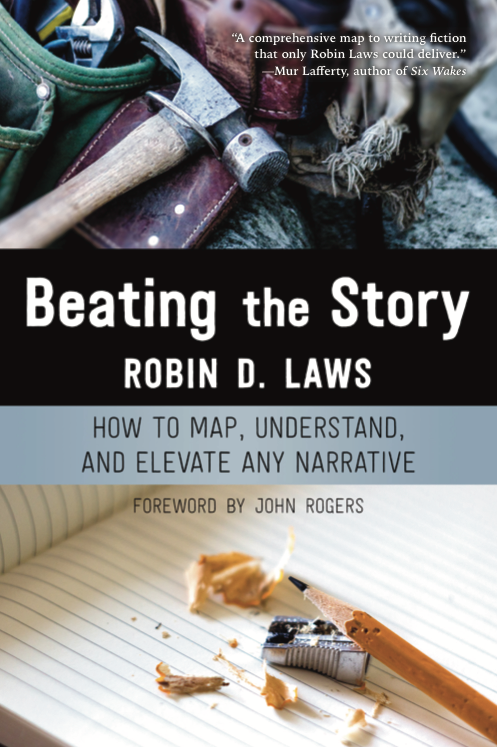 The most compelling stories move us emotionally. Up and down, between hope and fear, in ways we don't always expect—but that you can harness as a writer, editor, and critic. This book shows you how to track, map, and understand the rhythm of a story. Whether you're writing or rewriting, editing a manuscript or dismantling your favorite television episode, Beating the Story helps you understand how stories get hammered into shape.
Written by Robin D. Laws. Foreword by John Rogers.
"A comprehensive map to writing fiction that only Robin Laws could deliver."

—Mur Lafferty, author of Six Wakes