Interest in a special edition of The Bones has been strong, so Will and I have just opened pre-orders for a hardcover special edition of the book.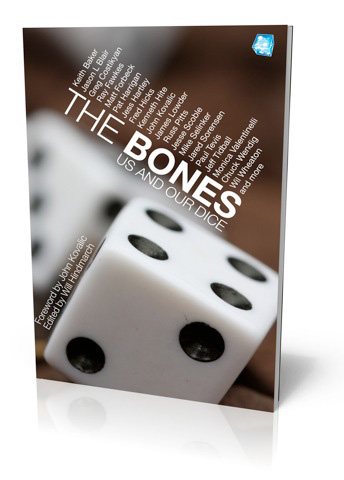 In this format, the book will cost $27. The run will be printed exactly to order, with a maximum print run of no more than 100 copies. Will will sign and number all copies of the special edition run, and as a special premium, anyone who pre-orders will receive a PDF of the book by e-mail, usually within 24 hours of placing an order.
The last day to pre-order will be June 6. Place your pre-order using the "Buy Now" button on the The Bones info page, or by using this one right here:
[Edit 2010-06-07: The ordering period for the special edition hardcover has expired. —Jeff]
Questions? You can always drop us a line at service-at-gameplaywright-dot-net.
Thanks for your interest and support!